This post may contain affiliate links. By clicking on a link, BSF will receive a small commission. Thank you for helping to keep this blog running.
What is creativity?
So creativity is a little hard to define because it's been used so many different ways. In the 21st century, many of the things that we consider creative or creativity are kind of like prepackaged ideas or activities and aren't really thinking
outside the box.  For instance, crafting is creative, but buying little packets of premade crafts and putting them together is not necessarily creative.
We also think that creativity can only be constrained to the arts. So, you can only be creative if you're painting or you're drawing or sculpting. In fact, you already possess a creative genius and you can be creative with anything. Creativity really is the creation of an idea that it's something new that you have come up with and then channel into the world through your God-given talents and passions.
Who Can Be Creative?
Anyone can be creative in their own talents and gifts.  A gardener can be creative or
cook or baker.  Restaurants putting those gorgeous flowers on your plate or beautifully setting a table are creative. Even a mechanic can be creative.  You may not want your mechanic to be creative while changing your oil, but they can design something new. How else would we come up with new vehicles and modes of production?
Elon Musk probably was highly creative. The Wright brothers were creative because they were thinking outside the box and came up with something that didn't exist before. So, yes you can be creative in the sciences, too. We all want to find a cure for cancer, that will require serious creativity!
Creativity in the 21st Century
"But science and math are the way of the future. Aren't the arts just a waste of time in the 21st century?"
Definitely, not!
Much of the thinking in schools is let's cut those off programs: music programs, visual art, theater, etc. They think they're a waste of time, because we need to have more time for academics That's what's going to get people ahead! We all want to improve our education. We want to improve our standing in the world in literacy, science, and math. So schools are cutting out art thinking that they're going to improve education. They will use the time to teach people more about science and math, which will improve our future.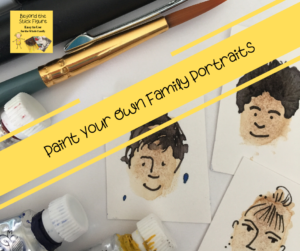 Now, homeschoolers are guilty of this as well. We may not be worried about our ranking in the world as far as science and math. However, we want our children to succeed. We fall victim of wanting to "keep up." So, we need to realize that you need art for science and math.
I mean, there's so much math in music, there's so much science in art and all of the creative disciplines that they need to work together not against each other. Who's to say that science is more important than the arts? Who makes those decisions? We need both of them.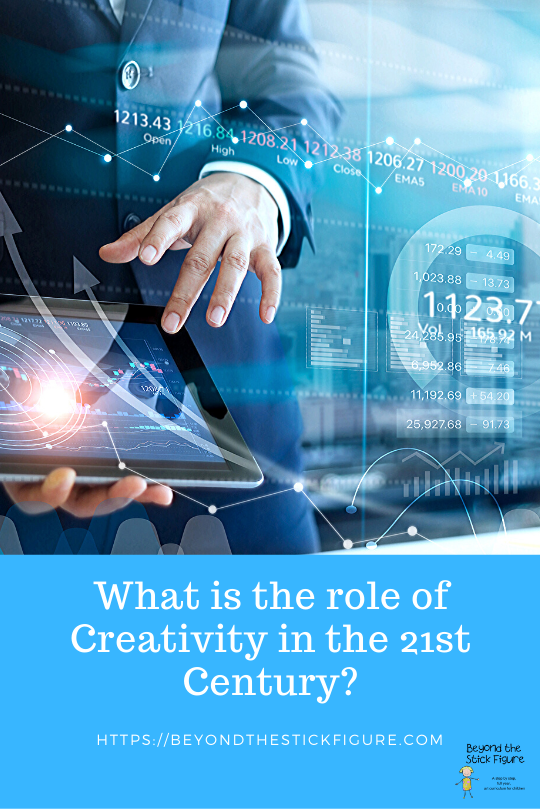 What do the Arts do for Us?
Do we need the arts? We do and if anything, we need it more now. Without the arts, we've lost our culture. We lose our history, we lose the things that bond this together, our ways of expressing each other. If we just teach children to be engineers, so they can build like the best buildings that can withstand the biggest earthquakes, but we don't teach them about art. Our whole world is going to be ugly, and we're going to have no entertainment, no cultural legacy. There will be no books to read or poems to memorize! The arts have to be part of STEM. Our scientists need art and our artists need science. The arts could be the key to unlocking your scientist's genius. None of your children may have fine arts careers, but that does not mean they should not be artists.
Where are the Arts in the 21st Century?
In the 21st century, we have so much marketing that goes on, as opposed to like, if you go back several centuries where people just made their own things. Now that we go to stores for everything, we have advertising, we have the packaging, we have billboards, and you know the signs on the side of trucks, all of that is designed by artists. Artists are so very needed in the 21st century. Anything that is within our homes and our lives has an artist attached to it somewhere, even furniture or vehicles, the buildings that we go to and live in.
So yes, arts are very important in the 21st century. They are never a waste of time and they are not just a frivolous thing to do on the side, like an extra. They really are a part of education, that applies to your life. Because if you said to somebody, live for a day without anything that an artist creates, they wouldn't be wearing clothes. They wouldn't be opening a package because it's designed by an artist. They wouldn't be sitting in a chair that was designed by an industrial designer or enjoy some tea from a teapot.
Pick up your mug, yes, your cup, everything. It's designed by artists that most people think that an artist is someone that just paints and draws. But that's not the actual case. So many art jobs out there that have really very little to do with literal painting and drawing. Our world needs the arts, it is vital to our future and way of life.
How to Add 21st Century Creativity to Your Homeschool
So, how do you easily enocourage your children to be more creative? There is already so much on your plate, you don't feel like you could really do more. That is where outsourcing comes in. In this high tech age, outsourcing is easier than ever. Online courses, communities, and apps make bring creative learning to you. Check out some amazing online courses that could really help you add some high tech creativity to your homeschool this year.
In this online course you will find 19 lessons based on the life, era and culture in which Sir Isaac Newton lived, including experiments, videos, MP3 audio files, printable worksheets, online games, and interactives. It is chock full of resources for ages upper primary through high school. Families will enjoy the 'Read & Discuss' sections about Newton's life, greatest accomplishments, and beliefs. There are opportunities to review and test your knowledge as well as assignments for final projects that include experiments using the included scientific method lab report. Save 25% with Learn more hereCode: ONLINE2020
This online science & history course is full of resources for ages upper elementary through high school. Family's will enjoy the 'Read & Respond' discussion-style questions about Galileo's life, greatest accomplishments, and beliefs. Also included are opportunities to review and test your knowledge & fun, engaging experiments to learn more about Galileo's most famous works and ideas. Assignments for final projects that include experiments, lab reports and fun, not-so-sciencey' ways to express your knowledge and understanding of Galileo. Finally, there are excellent history resources and science museum information dedicated to the life and work of Galileo Galilei. Save 25% with Code: ONLINE2020 Learn more here
This online course is 12 digital lessons and experiments about Archimedes It includes: 'Read & Discuss' information about Archimedes' life and greatest accomplishments; An Archimedes Timeline, Fun Facts Quiz Cards; 5 fun, engaging experiments to learn more about Archimedes' most famous inventions,15 + videos offering 6+ hours of instruction. Information about museums dedicated to the life and work of Archimedes. Save 25% with Code: ONLINE2020 Learn more here
With this online course you will enrich your homeschool by planning staycations, family days out or epic family adventures based on your homeschool curriculum. Choose a travel destination and plan your homeschool with a family trip in mind. Learn how to utilize virtual learning in your homeschool as a way to inspire, educate and plan the next family travel adventure. Save 25% with Code: ONLINE2020 Learn more here
Does your homeschool teen need an elective credit on their transcript but feels uninspired by the options? Would your creative high schooler like to make money on the side while completing coursework? Would YOU like to have all the teaching outsourced, homeschool mom? Then the Selling on Etsy Masterclass for Teens is for YOU! Save 20% with code MOXIE Learn more here
Podcast Launch for Teens is a step-by-step game plan for creating and growing a podcast. Your teens can pursue the topics they're passionate about, gain experience in new mediums and platforms, all while earning credit on their homeschool transcript Save 20% with code MOXIE Learn more here
This mini course will give your teenager the step-by-step information he needs to declutterhis personal stuff first, make some sales, then reinvest into his business and start reselling. Save 20% with code MOXIE Learn more here
The 15-Minute Music Lessons online course contains nineteen lessons especially suited for elementary-aged students. Everything you need is included right in the course: Lessons to read, Videos to watch, Printables, Online quizzes, and Sometimes links to other sites to enrich your learning on the subject. You can complete each music appreciation lesson in 15 minutes, but more material is included if you'd like to expand the time or the days on a particular lesson. Save 20% with code ONLINE2020 (exp. 8/31) Learn more here
Intro to Musicals for Elementary Students includes ten lessons on ten different musicals. Read about the story and background, watch video clips, work on one printable per lesson, take an online quiz, and explore links to outside sites with other materials to enrich your study. The ten musicals are Annie, Seussical, Cats, James and the Giant Peach, Joseph and the Amazing Technicolor Dreamcoat, Mary Poppins, Newsies, Annie Get Your Gun, The Music Man, and The Wizard of Oz. Save 20% with code ONLINE2020 (exp. 8/31) Learn more here
You and your students will LOVE the 65 lessons included in the World Music for Elementary online course! Each lesson is about the music of a different country or area of the world. You'll learn about unique instruments, folk dances, songs, and styles. • Listen to music sung in other languages. • See indigenous people perform their music for you. • Learn to love the people and their music from all around the world! World Music for Elementary is a perfect complement to any world geography or world history course. Each lesson should take you around 15-30 minutes, excluding the optional activity. Some lessons, but not all, include instrument notebooking pages as well! Save 20% with code ONLINE2020 (exp. 8/31) Learn more here
Online art courses and projects for the entire family. Get unlimited access to the ever growing library of courses and projects. Suitable for students age 5 and up. Get your first 6 weeks for only $9.99 with code BSFUPGRADE Learn more here
Want to paint delightful family portraits with you family? Makes a perfect project for back to school or holiday gifts! Learn step by step how to make these miniature masterpieces and then how to put them all together into an entire family. Personalize to your style and personalities. Save 40% with code ARTFAMILY Learn more here
This course contains everything you need to add those special finishing touches to your holiday. Simple, clear, and concise, step by step videos will lead you through this signature mini course. These projects can be used to decorate your table, create gifts, craft hand painted cards, and so much more! Best of all, the techniques taught in these course will give you the skill and confidence to create your own masterpieces from scratch. Now, that's the gift that keeps on giving! Save 40% with code ARTFAMILY Learn more here
The Explore Delaware Online Course helps your upper elementary through high school students learn everything there is to know about Delaware by learning about Famous People & Places. They will explore literature, history, geography, science & art. In this online course students will enjoy the videos and the other hands-on activities as they learn about 'The First State'. Save 25% with Code: ONLINE2020 Learn more here
The Explore Pennsylvania online course helps your upper elementary through high school students learn just about everything there is to know about Pennsylvania. They will explore literature, history, geography, science & art. In this online course students will enjoy the videos and the other hands-on activities. Save 25% with Code: ONLINE2020 Learn more here