What Does Creativity Have to do with Education in the 21st Century?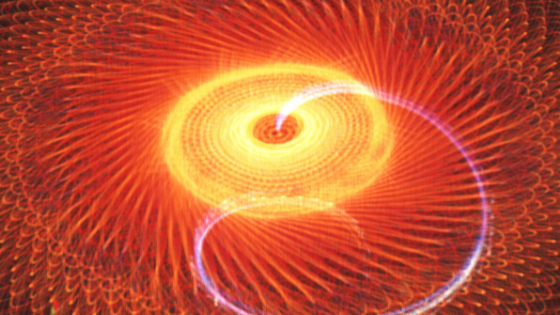 What is creativity?
So creativity is a little hard to define because it's been used so many different ways. In the 21st century, many of the things that we consider creative or creativity are kind of like prepackaged ideas or activities and aren't really thinking
outside the box.  For instance, crafting is creative, but buying little packets of premade crafts and putting them together is not necessarily creative.
We also think that creativity can only be constrained to the arts. So, you can only be creative if you're painting or you're drawing or sculpting. In fact, you already possess a creative genius and you can be creative with anything. Creativity really is the creation of an idea that it's something new that you have come up with and then channel into the world through your God-given talents and passions.
Who Can Be Creative?
Anyone can be creative in their own talents and gifts.  A gardener can be creative or
cook or baker.  Restaurants putting those gorgeous flowers on your plate or beautifully setting a table are creative. Even a mechanic can be creative.  You may not want your mechanic to be creative while changing your oil, but they can design something new. How else would we come up with new vehicles and modes of production?
Elon Musk probably was highly creative. The Wright brothers were creative because they were thinking outside the box and came up with something that didn't exist before. So, yes you can be creative in the sciences, too. We all want to find a cure for cancer, that will require serious creativity!
Creativity in the 21st Century
"But science and math are the way of the future. Aren't the arts just a waste of time in the 21st century?"
Definitely, not!
Much of the thinking in schools is let's cut those off programs: music programs, visual art, theater, etc. They think they're a waste of time, because we need to have more time for academics That's what's going to get people ahead! We all want to improve our education. We want to improve our standing in the world in literacy, science, and math. So schools are cutting out art thinking that they're going to improve education. They will use the time to teach people more about science and math, which will improve our future.
Now, homeschoolers are guilty of this as well. We may not be worried about our ranking in the world as far as science and math. However, we want our children to succeed. We fall victim of wanting to "keep up." So, we need to realize that you need art for science and math.
I mean, there's so much math in music, there's so much science in art and all of the creative disciplines that they need to work together not against each other. Who's to say that science is more important than the arts? Who makes those decisions? We need both of them.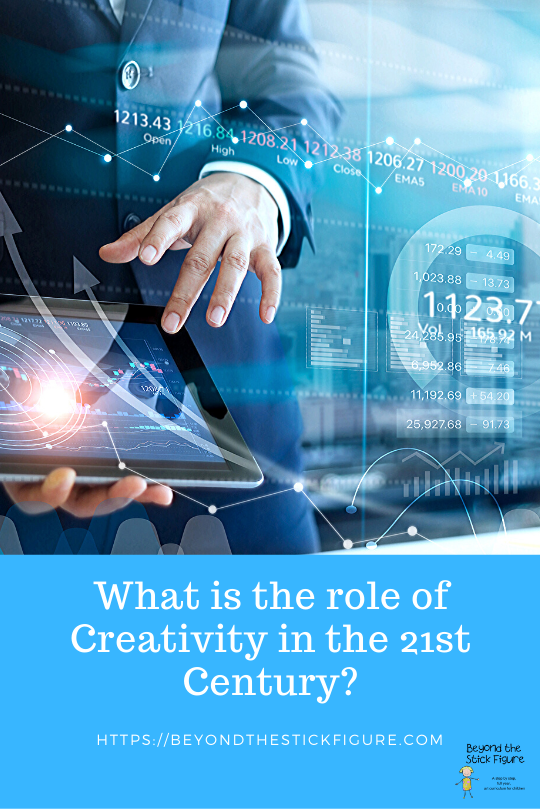 What do the Arts do For Us?
Do we need the arts? We do and if anything, we need it more now. Without the arts, we've lost our culture. We lose our history, we lose the things that bond this together, our ways of expressing each other. If we just teach children to be engineers, so they can build like the best buildings that can withstand the biggest earthquakes, but we don't teach them about art. Our whole world is going to be ugly, and we're going to have no entertainment, no cultural legacy. There will be no books to read or poems to memorize! The arts have to be part of STEM. Our scientists need art and our artists need science. The arts could be the key to unlocking your scientist's genius. None of your children may have fine arts careers, but that does not mean they should not be artists.
Where are the Arts in the 21st Century?
In the 21st century, we have so much marketing that goes on, as opposed to like, if you go back several centuries where people just made their own things. Now that we go to stores for everything, we have advertising, we have the packaging, we have billboards, and you know the signs on the side of trucks, all of that is designed by artists. Artists are so very needed in the 21st century. Anything that is within our homes and our lives has an artist attached to it somewhere, even furniture or vehicles, the buildings that we go to and live in.
So yes, arts are very important in the 21st century. They are never a waste of time and they are not just a frivolous thing to do on the side, like an extra. They really are a part of education, that applies to your life. Because if you said to somebody, live for a day without anything that an artist creates, they wouldn't be wearing clothes. They wouldn't be opening a package because it's designed by an artist. They wouldn't be sitting in a chair that was designed by an industrial designer or enjoy some tea from a teapot.
Pick up your mug, yes, your cup, everything. It's designed by artists that most people think that an artist is someone that just paints and draws. But that's not the actual case. So many art jobs out there that have really very little to do with literal painting and drawing. Our world needs the arts, it is vital to our future and way of life.
Now for a giveaway:
This Christmas season, I wanted to do something to bless and thank you for being part of my online community. I really am thankful for you!
As my way of saying thank you, I've come together with several of my homeschool blogger friends to offer an incredible giveaway worth over $1400!*
That's right – over $1400 worth of homeschool resources and other goodies! We're working with some of the top homeschool companies around. All you have to do is enter below! The giveaway period is December 4 through 12 AM CST, December 22.
Because we want to be a blessing to all of our readers, everyone who enters will receive a digital swag bag full of discounts and resources from several of your favorite homeschool blogs. Enjoy!
It is your responsibility to read the terms and conditions upon entering. Entering the giveaway signs you up for the following newsletters: In All You Do, Life Beyond the Lesson Plan, Heart and Soul Homeschooling, Homeschool on the Range, Our Crazy Adventures in Autismland, Yellow House Book Rental, My Joy-Filled Life, Clarissa R. West, The Multi-Taskin' Mom, Faith & Good Works, The Fervent Mama, Simple Living Creative Learning, Peace Creek on the Prairie, Brookdale House, The Art Kit, Making Room 4 One More, Sound Foundation Homeschool, Beyond the Stick Figure, Many Seasons of Motherhood, Everyday Graces Homeschool, Apologia, All About Learning Press, Sonlight, Media Angels, The Adventurous Mailbox, BJ's Homeschool, Truthquest History, ChalkPastel.com, Abby Banks, and iWrite Bible.
Enter in the form below! Each entry increases your odds of winning, and you're sure to find some new bloggers and companies to follow!
The prize package includes the following items:
Apologia – What We Believe Series, worth $125
All About Learning Press – Gift Card for $100
Sonlight – Book package including the following titles: A Christmas Carol, The Gift of the Magi, The Light at Tern Rock, The Family Under the Bridge, The Wondrous World of Violet Barnaby, The Best Christmas Pageant Ever, Year Down Yonder. Package is worth $75.93.
Grapevine Bible Studies – Old Testament Master Teacher Book & Zondervan Compact Bible Dictionary, worth $76
Peace Creek Crafts 'N Designs – $30 eGift Card
MT Designs Boutique – $30 Gift Card
Media Angels, Inc. – Creation Bundle, worth $69
The Adventurous Mailbox – Premium Digital Package, worth $64
BJ's Homeschool – Homeschooling High School with College in Mind, 2nd edition & Gift card to Barnes and Noble worth $18
Everyday Graces Homeschool – The Homeschool Garden Morning Time membership worth $222
TruthQuest History – American History for Young Students III (1865-2000), worth $30
A Journey Through Learning Lapbooks – Choice of Products from Store, worth $50
The Wolfe Pack – Holiday Fact and Fun Packs Bundle, worth $46
ChalkPastel.com – You ARE an Artist Clubhouse annual membership, worth $200
The Fervent Mama – Handwriting Curriculum
Abby Banks – Podcast Launch for Teens, worth $57
Yellow House Book Rental – three Life of Fred Elementary or Intermediate Series math books (5-month rental)
Beyond the Stick Figure – Intro to Drawing Course, worth $45
Sound Foundations Homeschool – Happy Homeschool Secrets, worth $37
The Art Kit – 5 Printables worth $30
In All You Do – Northern European Geography study. worth $40
The Multi Taskin Mom – $30 Shop Credit
iWrite Bible – Old Testament Scripture Writing Devotional, worth $30
There's More!
In addition, all entrants will receive a Digital Swag Bag at the end of the Giveaway that includes:
Peace Creek on the Prairie – 35% off coupon
All About Learning Press – FREE downloadable reading and spelling activity pack
The Fervent Mama – 30% off coupon
4 One More – 30% off Podcast Launch for Teens
The Art Kit – 30% off coupon
Life Beyond the Lesson Plan – 30% off coupon
Everyday Graces Homeschool – 10% off coupon
Beyond the Stick Figure – 25% off coupon
In All You Do – 30% off coupon
We hope this giveaway is a blessing to you!