How to Talk about Your Child's Art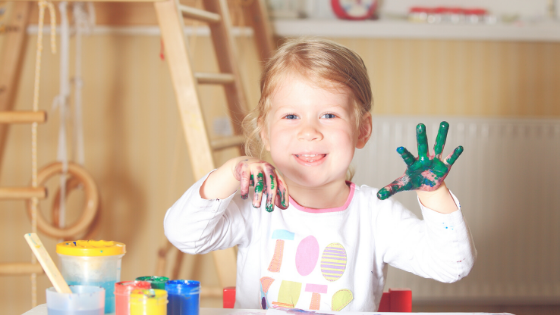 Okay, moms, this is for you. Before your child starts learning art, I want you to realize that what you say and do with your children is extremely important as to how this will work in the long run, because you are their primary teacher.
If you say negative things, then you're the one responsible for ruining that little genius that we're trying to teach. This includes telling them that their work is wrong, or they should do it in a different way.
So, what do you do?
Encourage them to get rid of any negative thoughts about how they are doing things. Just encourage them. I have been a homeschool mom and teaching in the homeschool environment long enough to know that there are moms out there that want their children to be the best at everything. They want their children's work to be better than everybody else's. And they will try and help them to make it so.
I have parents helping in my classes that will be putting their input a little too much into the children's work or telling their children in my class to not do it this way or that. Mom, don't do art with your child this way.
Let them make what they want, in a way that is within the parameters of the project. What we're teaching them are art techniques. So, if my students want to end up with something that's not exactly what my picture is, that's fine.  Remember that it's their work. What your child thinks of the finished product is the most important part. Art is about the artist being satisfied with his art, not about what anyone else thinks. (Including Grandma, Auntie Nora, and your homeschool mom friend down the street.)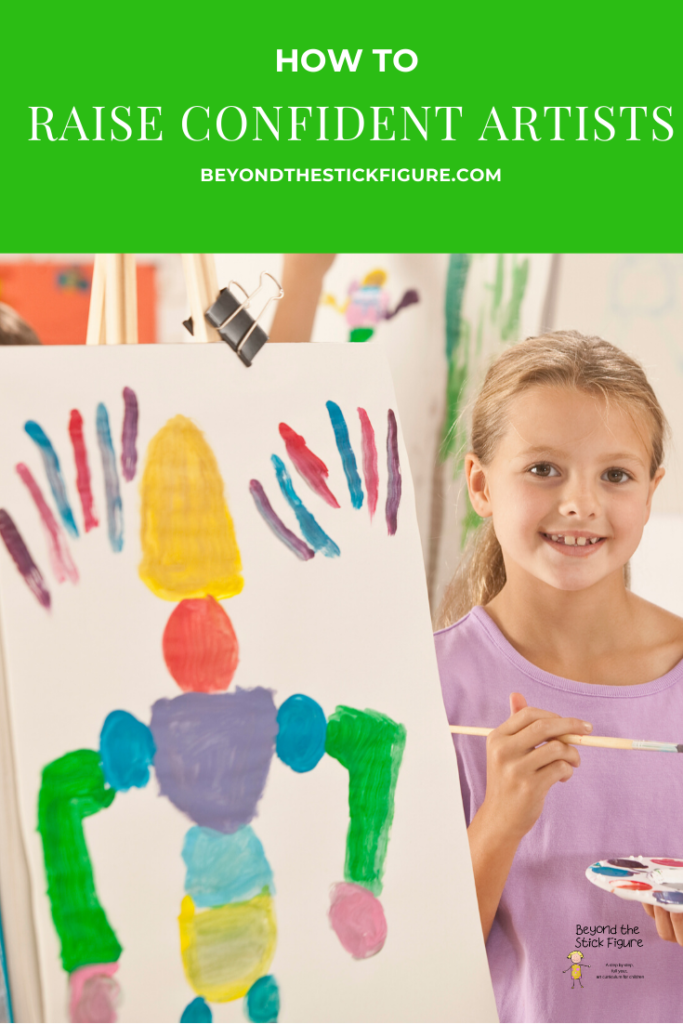 What to Say about Your Child's Art
So just speak words of life into your children, just encourage and nurture. Let them follow along with a project and see what happens. They will get really jazzed about art and they will want to just keep doing it outside of the actual lessons. That's what you want because how do you get to Carnegie Hall? You practice, practice, practice, practice. How do you get to the Metropolitan Museum of Art? You practice, practice, practice, practice. The more they practice, the more their work will blossom.
I have seen this happen so many times. One of my children went through an art program at a technical high school.  She was immersed in art, drawing and painting for half of her day.  Her work just skyrocketed and including her technical skills. It was fabulous to see. She has since gone into an art career.
A Life of Loving Art
So, your child might not necessarily want to go into an art career, but what we want is for them to love art. We want them to be able to paint and draw, and enjoy it! For them to have fun without any negative feelings about art for the rest of their life. Even if they never become a professional artist, they will have a life filled with the love of art.  Remember, speak positive words. Do not try and stop them from creating something to criticize it.  It's going to be very tough for you, I know. You can do this mom! Remember positive, positive, positive.
Oh, and I want to share this amazing giveaway that Beyond the Stick Figure is co-sponsoring!
If you're looking for a fun way to help your kids gain a love and understanding for science, look no further! This month, we are teaming up with Apologia to give away a science curriculum of the winner's choice. That's right – if you win, you get to choose your science curriculum package and level!
To enter, just fill out the entry card below. You can pick and choose which entry options you complete, and along the way, you'll find some fantastic new homeschool bloggers to follow!
In addition, by entering you will also receive a Digital Swag Bag valued at over $20 – so everyone who enters gets free curriculum resources! You can find the details of the Swag Bag below the entry.
It is your responsibility to read the terms and conditions upon entering. Entering this giveaway signs you up for the following email newsletters: In All You Do, My Joy-Filled Life, The Art Kit, Making Room 4 One More, Faith & Good Works, Simple Living, Creative Learning, Yellow House Book Rental, Clarissa R. West, Peace Creek on the Prairie, and Brookdale House if you aren't already subscribed. The winner has 48 hours to claim their prize before a new winner is drawn. Giveaway ends November 17, 2019 at 12 AM CST.
Swag Bag Details:
All entrants will receive the Swag Bag (valued at over $20) within 24 hours of the giveaway closing.
Your kids will have fun practicing their number skills with fun themed playdough mats and other goodies from The Art Kit!
Learn all about the anatomy of different animals with an Animal Anatomy Notebooking Set from Simple Living, Creative Learning!