Creativity and STEM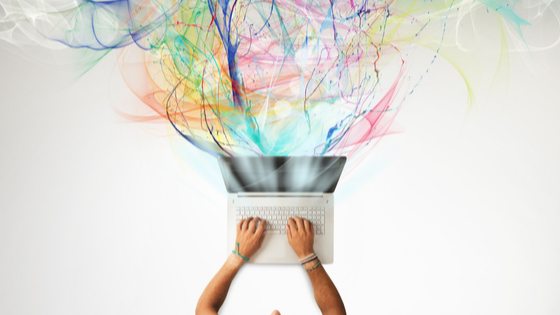 Sometimes it seems like STEM is what makes the world go around. There is a huge push to focus on sciences and make all education technology based. We can't deny the importance of STEM in the 21st century. Technology is part of our culture and way of life. However, that doesn't mean that creativity should be out the window. In a race to get ahead in the high tech world, we are short changing our children of important skills. Here are just a few of the reasons why an arts education is critical to 21st century achievement. (Oh, and stay tuned until the end for a great giveaway!)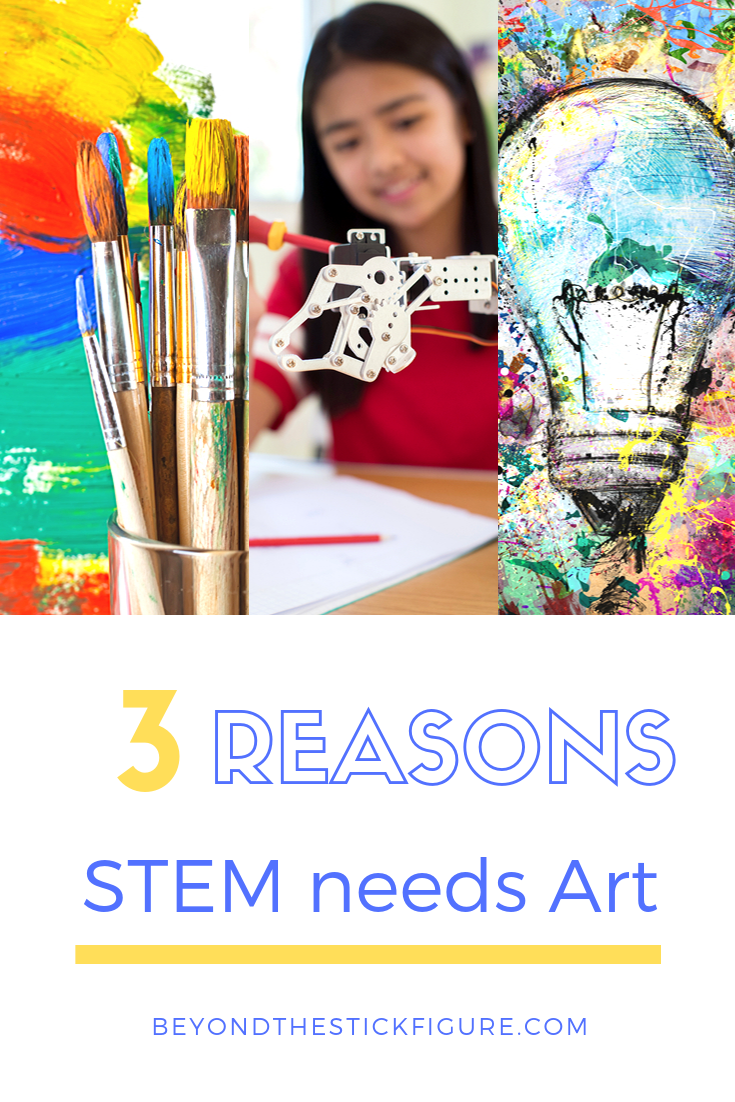 Soft Skills
Year after year, employers are asked what they want most in a new employee. Even though technology has been rapidly changing, skills like coding and robotics don't ever seem to make the list. Instead, what employers want most are the soft skills. These include thinking outside the box, problem solving, and the ability to adapt. All these skills and more are provided through an arts education. Stretching ourselves creatively builds brain power for tackling more complex problems and ideas. STEM and the arts work best together, not in competition with each other.
Understanding Aesthetics
Have you ever stood inside a Gothic cathedral or wound your way through a medieval castle? Even if you haven't, you have probably thought about it. What is it that draws us to these antiquities? They seem juxtaposed to our modern world. It all comes down to one word: aesthetics! Builders of the past understood the desire for beauty and creativity in the world. We treasure these marvels not just because they are old or important, but because they ignite our soul.
In an effort to improve science, math, and technology skills, the arts have been pushed out of most educational models. If they are there, it is usually as a footnote or a frivolous extra. Think of what the world would be without any beauty or art. Does anyone want to live in such a drab, cold, and ugly place? Our scientists, engineers, and architects need art!
Confidence
Confident adults are successful adults. Confidence and boldness are what get things done. The arts supply confidence because there is no right or wrong. Students are allowed to express themselves and experiment. They can try this and change that. The bets artists keep experimenting and refining until they are happy with the results. This builds confidence in their work and themselves.
In addition, what would the arts be without exhibits and performances? Not every piece of art will make it to a museum, however art is definitely created to be displayed, whether that is in the Louvre or your kitchen refrigerator. We make art to share it. It's not something to be hidden away in a notebook or locked in a vault. Performance and exhibitions build internal confidence and the ability to step out and be seen/heard.
Now for the Giveaway!
Would you like a fun, effective way to help your children develop a biblical worldview? If so, you're going to love this giveaway! Now through Sunday, October 20, you can enter to win your choice of a worldview curriculum from Apologia!
To enter, just fill out the entry card below. You can pick and choose which entry options you complete, and along the way, you'll find some fantastic new homeschool bloggers to follow!
In addition, by entering you will also receive a Digital Swag Bag valued at $60 – so everyone who enters gets free curriculum resources! You can find the details of the Swag Bag below the entry.
It is your responsibility to read the terms and conditions upon entering. Entering this giveaway signs you up for the following email newsletters: The Fervent Mama, Life Beyond the Lesson Plan, Sound Foundation Homeschool, Beyond the Stick Figure, In All You Do, My Joy-Filled Life, The Unexpected Homeschooler, Clarissa R. West, The Art Kit, Peace Creek on the Prairie, Brookdale House, Faith & Good Works, Yellow House Book Rental, Our Crazy Adventures in Autismland, Heart and Soul Homeschooling, Everyday Graces, and Breakthrough Homeschooling email if you aren't already subscribed. The winner has 48 hours to claim their prize before a new winner is drawn. Giveaway ends October 19, 2019 at 12 AM CST.
Enter Here:
Swag Bag Details:
All entrants will receive the Swag Bag (valued at over $45) within 24 hours of the giveaway closing.
In All You Do 
A Thanksgiving Bundle that includes two of our most popular unit studies – the Pumpkin Unit Study and the Thanksgiving Unit Study. Both studies have been updated and expanded this year and together include over 65 pages of thematic activities.
The Art Kit 
Your kids will have fun practicing their number skills with a Gumball Counting Activity Kit!
Peace Creek on the Prairie
This Daily Bible Study Journal has 11 beautiful pages to help you study God's word. The beautiful purple floral pattern is bound to help you start each day with joy and peace. This is not a guided study for anything specific, but for you to use to study the Bible Scriptures. It is to help you memorize scripture and to dig deeper. It would be great to use alongside a commentary or other book to dig deeper.
Brookdale House 
A Bullet Recipe Journal is a wonderful way to keep your recipes handy! It is easy to structure to your needs, yet flexible enough to use any way you like.
Heart and Soul Homeschooling
Color, Cut, and Count through the Seasons is a fun coloring book with counting pages for each season. Includes pumpkins, apples, acorns, snowmen, flowers, ice cream cones, etc. Great way for kids to practice counting to 20. The shapes can be cut apart to use as manipulatives or pieces for math games. Practice coloring, cutting, and counting skills all in one with this activity book!
Everyday Graces 
Learning poetry is such a fun way for our children to learn to write better, express themselves, and to stretch their literary device muscles. In this 13 page pack, your children will learn about acrostic poetry, cinquain poetry, and haiku poetry. Each type is explained and there are pages to practice each.
Comments are closed.