The art store is an intimidating place. Some of the products cost hundreds of dollars. It is very overwhelming to anyone that has no idea what to buy and why they need it. What art materials you really need is very basic.
For someone that is painting and drawing as a beginner there is a natural gravitation to large sets of
cheap materials
. They surround themselves with these. They are pretty and pretty useless in my humble opinion.
Deciding what you need and what to buy can take many different paths.
Essential Art Materials
There are several questions to ask yourself before you run to the art store and drop $300 on paints and brushes and paper that you have no idea what to do with . STOP and step away from the art store.
What journey are you going to take? Are you going to paint one picture to give to
grandma for Christmas
? Do you seriously want to learn the art of watercolor painting. Do you want to learn the foundations of art and learn how to draw? Many people just want to dabble and do a little painting.
For anyone that is about to dip their toe into the water I suggest taking a small class first. Buy the materials for that class and practice over and over.
Learning to draw is something that I cannot stress enough and once you have that skill your confidence will soar. Learning to draw takes very little in the way of materials. You can draw with anything but, if you want to start with a good set of staples.

What Art Materials Do You Really Need?
A pad of Bristol paper and several different sized sketch pads
A set of pencils
Blending tools ( paper stumps and tortillions)
A putty eraser.
I also teach drawing using a set of 12 primary/secondary Prismacolor markers. These are not your normal markers. They are filled with bright juicy ink that is a joy to see on the paper.
Can I do Art without Expensive Materials?
Pen and ink is one of my favorite methods to get people excited about art again. It is a fast and easy way to get drawing. A few simple materials are needed. A sharpie ultra fine permanent marker is inexpensive. A set of 12 can be bought online for about $12 or less. These pens are my staple to carry around and doodle. I am always doodling little ideas on scraps of paper. Little ideas with a Sharpie can be transferred on to paper and then color can be added.
Art does not have to be complicated. Pen drawings are normally finished off with a watercolor wash. This is how I introduce my students to watercolor. Washes are the staple of this medium. They have to be mastered and a wash on a pen and ink drawing is very loose. Getting artists to become loose in their work is like pulling teeth. This is a great way to encourage it.
It also involves a few colors of really good quality materials.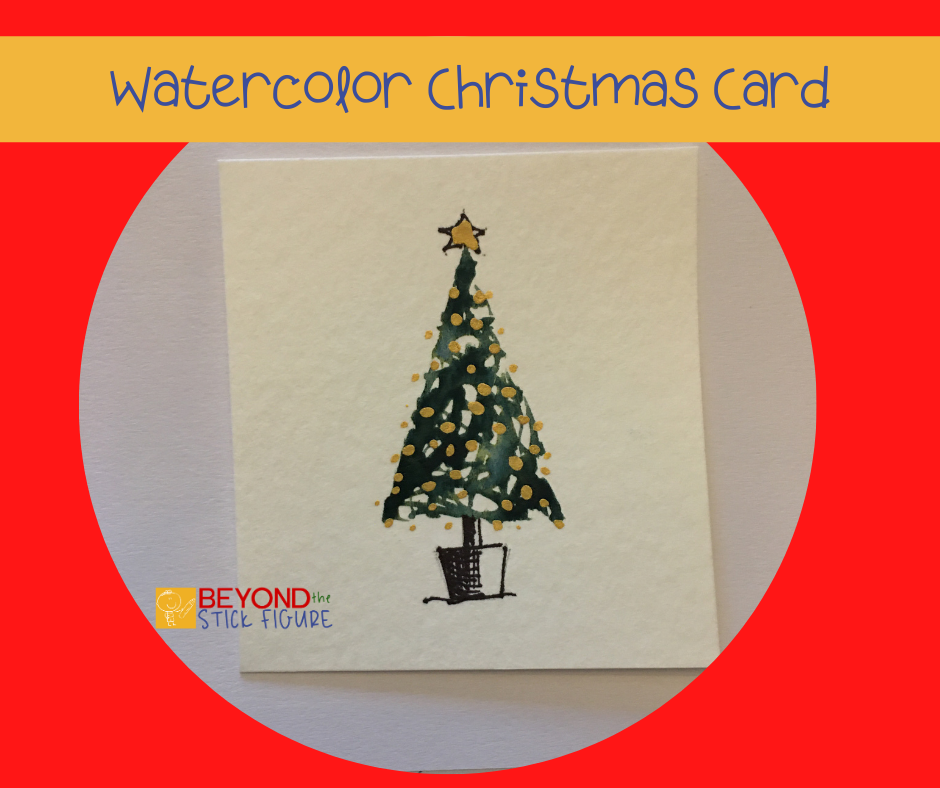 Spend some quality time with the family creating these masterpieces.
Learn more here!
Essential Supplies for Pen and Ink
Sharpie ultra fine permanent markers
Bristol paper ( Strathmore)
Watercolor paper ( 140lb Strathmore)
Winsor and Newton Cotman watercolor paint 5ml tubes of ultramarine blue, cadmium yellow and alizarin crimson.
A round brush
Learn Watercolor Painting
When my students have become really excited about that wash of color I move them into mastering some foundational watercolor techniques. This is normally a very intimidating medium. This is why it has to be taught slowly and carefully without overwhelming the student.
To begin they work with one color. The different tones of color are achieved by using more water or less water. This is a confusing skill to many. Starting with one color keeps the focus on using the paint and not color mixing. A monochrome picture is visually stunning.
Which Art Materials do I Need for Watercolor Painting?
140 lb pad of watercolor paper (Strathmore)
Windsor and Newton Cotman watercolor paint 5ml tube of Paynes Grey
A round brush
Learn to Paint with Acrylic Paint
There are many that have an aversion to the translucent medium of watercolor. Even if coaxed into it they just do not like it. I have found that many of my students love to keep painting with opaque paint. It is what they are used to.
When starting students with acrylic I use the same method as watercolor. They start with simple paintings and one of 2 colors.
What You Need for Acrylic Painting
Small canvases to matt boards (5×7)
Winsor and Newton acrylic paint white, ultramarine blue and burnt umber.
A set of kids brushes from Ikea. ( about $5)
These are all the basics. If you want some lessons to get you going look no further.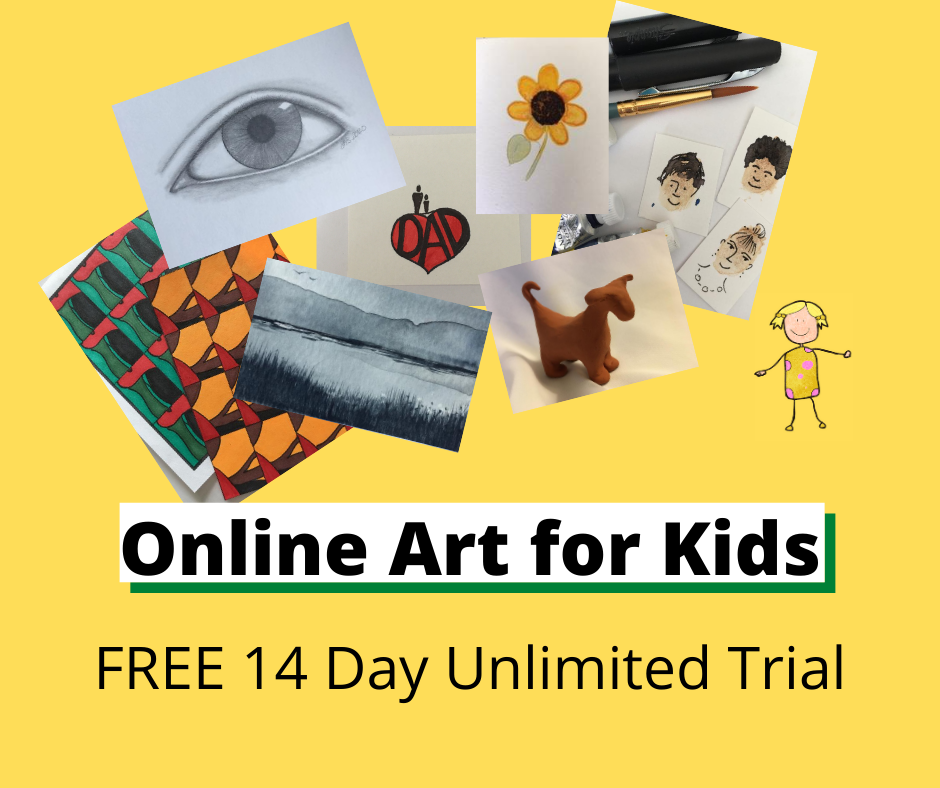 Now for a Giveaway!
Welcome to the 12 Days of Christmas Giveaways, brought to you by the Homeschool Bloggers Collective!
This giveaway is open worldwide for digital items and US-only for physical items. One of the giveaway entry options gives you the chance to tell us what you would most like to win! Giveaway runs through December 14th, and we will be choosing twelve different winners for these amazing prizes!
As a bonus, ALL entrants get a special present of Holiday Helpers! Go here to download your bundle through December 23rd.
· The Ancient History Online Course is a full-year-length, family-style course geared toward middle and high schoolers that is designed to be parent-graded. Lessons include reading, research, videos, external links, and hands-on projects. Broad topics covered include: Egypt, Greece, Rome, Israel, Northern Europe, Middle East, India, Asia, Africa, and the Americas. Each topic has several lessons within it. ($25)
· The Roman Britain Virtual Tour & Unit Study will take you on a virtual tour of one of the world's most famous museum galleries that contain the Roman history in Britain exhibits. You will visit the gallery and explore the museum collections and then enjoy completing the activities to learn more about Roman History in Britain. ($12)
· Win the YELLOWSTONE & NATIONAL PARKS BUNDLE! Three Geography Guided Research Units covering the Yellowstone National Park, Bison Unit, and worksheets to do a report on any national park. ($11.99)
· Math on the Farm will encourage your child to learn about math in a fun way! The Art Kit's bundle includes farm themed math story cards, even and odd egg sorting, less than/more than chicks, and sorting farm animals by size, your child will love working on these important concepts with you! ($10)
· Win a mystery box chock full of middle grade novels to use in your school! ($40)
· Plan your entire Homeschool Year with this comprehensive Printable Planner! The planning pages can be copied over and over to help you be the best homeschool mom that you can be. 31 pages, including front and back covers are included. We've also provided undated Calendar Pages, so that you can use the planner year after year. ($12.99)
· Win a three-month subscription to Online Art for Kids, best suited for kids ages 5 & up, allow room for big imaginations while establishing foundational art techniques that will be needed during advanced art courses later on. Your Online Art for Kids subscription will give your family unlimited lifetime access to the library of courses and projects! The short incremental lessons are great for moms that have big to-do lists and little ones with short attention spans. ($45)
· How to Help Your Struggling Learner at Home will teach you how to identify your child's strengths and capitalize on them to bolster their weaknesses. You will also learn the easy, but proven, five-step process to take your child from struggling to excelling. It's the same system I used with my own children! ($27)
· Win a $15 gift card to spend on anything you want in the Peace Creek Crafts & Designs Shop! ($15)
· Win a complete set of books from Happy Homeschooling Mum! All three of Ashley's books in paperback format, including You Are Wondrous, Lost Poems of a Functioning Mother, and Carry Me Along. ($32)
· The Christmas Science Projects: 4 Favorite Activities Based on Children's Books bundle includes 4 science projects in the fields of chemistry, physics, biology, and engineering. Each experiment ties in with a popular children's Christmas picture book. ($10)
· The Christmas Countdown Advent Ideas Kit has everything You Need To Plan And Enjoy Your Christmas Countdown! ($9.99)
It is your responsibility to read the terms and conditions upon entering. By entering, all entrants understand that they are subject to being added to each of the participating blogger's email lists