This post may contain affiliate links. By clicking on a link, BSF will receive a small commission. Thank you for helping to keep this blog running.
" This is not how you draw a cloud"
These are words spoken by an art teacher while holding up a
students work
. ( the student happened to be my ten year old daughter). She had a definite idea of what is right or wrong in art.
Art is a strange subject. It can encompass any medium or surface. A canvas, a wall, specialized paper, any paper, the human body. The list is endless. It is a totally subjective subject. Anything goes.
How do You Define What is Art?
A quarter and your opinion will buy you a gum ball. That is all.
3+3 in art can equal 5, 20, 6, 55 or whatever you want it to be. You make the rules.
You can put a Popsicle stick next to a cotton ball and say it is art. Some people sell works like this for insane amounts of money. To us they look like trash. If you ever become famous as an artist for your Popsicle stick pieces, please send me some royalties.
I can hear you saying "that is rubbish, that is not art!".
Well, it is actually, if the artist thinks it is. We could go down a very large rabbit hole called the emperor's new clothes on that point but let us not digress.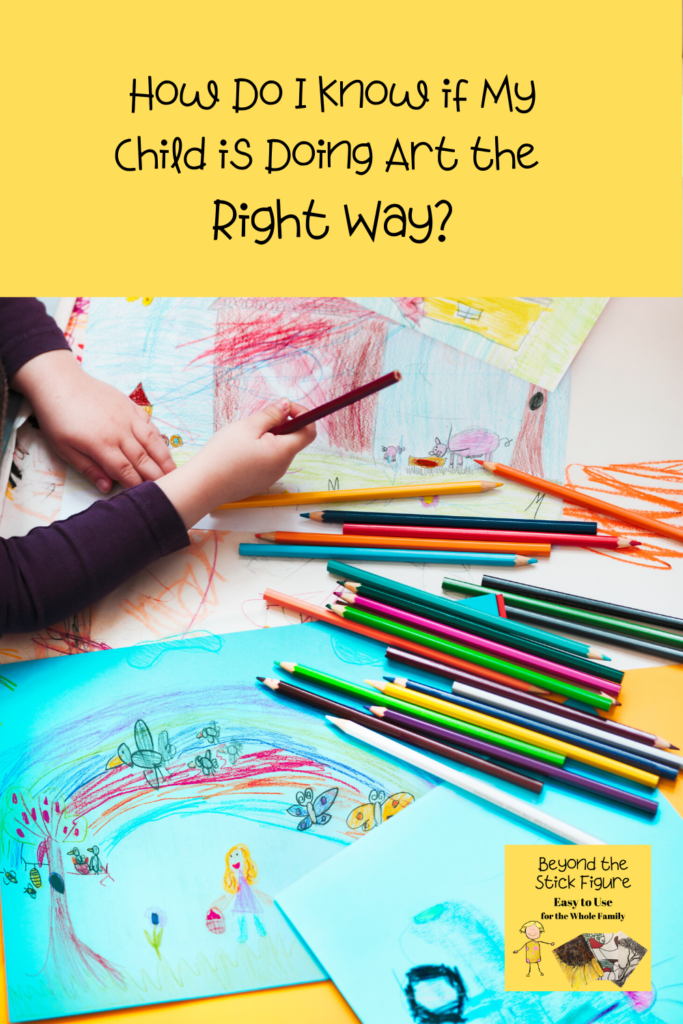 How to Encourage Young Artists
I am making a point. I am not saying that a piece like that has any value to me but, it does to someone. The only opinion that matters in art is that of the artist. This is what many teachers of the subject fail to understand or keep at the front of their minds when talking to their students.
Many a fragile budding artist has had the equivalent of weed killer poured over them by a well meaning teacher. Some live through it but many put their paints and pencils away for good never to paint again because they now think they cannot.
I meet them all the time in my classes. They are of all ages and all have a story of how they were told they were terrible or not good enough, did not have that gift or their work was ugly or terrible or not right.
These stories are told as they stare adoringly at their newly created piece. The pride often manifests itself as little tears in their eyes. They release years of hurt and burden. They discover they are artists after all.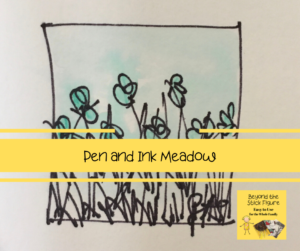 Remember there is no Right or Wrong in Art
So when you look at a piece of art, remember, your opinion is yours and yours alone. If you are talking to the artist, choose your words wisely. We are fragile creatures.
If that artist, big or little is beaming with pride when they show you their latest piece, fan that with your glowing adoration of their 3 legged stick figure and ask them if you can put it in the
fridge gallery.
Time for a Giveaway
Summer is almost here and let's just celebrate now with the homeschool year wrapping up.
I've gotten together with 7 other bloggers to bring you this wonderful giveaway so that you can enjoy planning for your next homeschool year.
We are giving away 3 $100 gift cards from the place of your choice. You can choose from:
Amazon
Rainbow Resource
Hobby Lobby
Christian Books
The winner will be notified by email and will have 48 hours to respond to claim their prize or else another winner will be chosen. By entering this giveaway you will be added to the email lists of the participating bloggers. Read the terms and conditions for more details.
Here is the graphic for the giveaway: https://www.dropbox.com/s/owqi8xwp6syxpra/summer-homeschool-mom-giveaway.jpg?dl=0
This post is part of a 10 day series check out the other posts here.