This post may contain affiliate links. By clicking on a link, BSF will receive a small commission. Thank you for helping to keep this blog running.
How Does a Professional Artist become a Successful Art Teacher?
So how does an artist get into the arena of teaching because when I went to art school I had no interest in, in teaching at all. Never thought I would become a successful art teacher. I went to school to enter an actual art school, to learn a subject I was absolutely passionate about. But that all changed when I was in the throes of young motherhood. We started homeschooling and I had four children under five.  I was drowning in dishes, laundry, phonics, and diapers. I was a little overwhelmed. That's an understatement.
So, I signed up for a fine arts program thinking, "This is great, I can have a day out. I can alleviate some of that stress of some of these extra subjects that I have to teach."
As a homeschool mom, when you first start, you are learning how to not only juggle life, but get all these different subjects in your children's heads. So, I was thrilled to have a day where somebody else taught history, art, and math. The co-op covered all the subjects that I was just too tired at the time to actually teach really well.
How to Destroy an Art Genius at Age 6
That was until the art teacher rocked my world. My oldest daughter's art teacher took her painting, held it up in front of the class and said, "This class is not how you draw a cloud." My daughter was mortified. But probably not as mortified as I was, not only did she ruin my child's love of art, I had paid her to do it.  Still to this day, my daughter won't paint or draw unless we're playing Pictionary. That's when I started realizing that there had to be a better way. I didn't think that was right to teach children like that.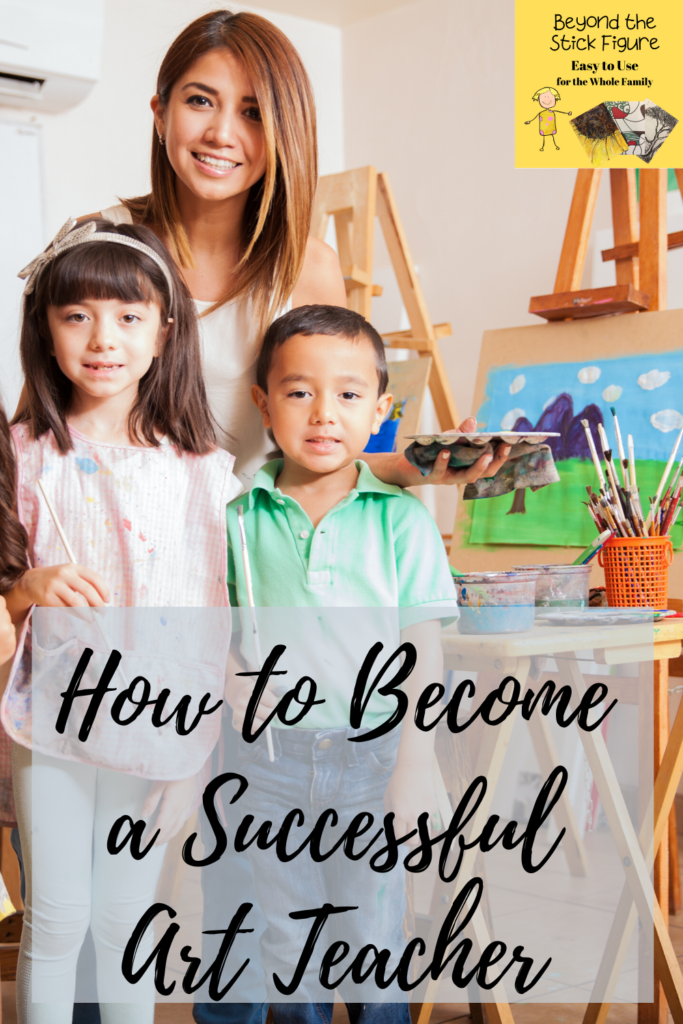 A New Method for Teaching Art is Born
This pushed me to think about how one learns to create art.  Art is a subject that should be taught incrementally, but often isn't. Like phonics and piano, you need to learn in little steps and practice, practice, practice. The way you get to the Louvre is the same way you get to Carnegie Hall. So, I realized that every child is an art genius, she just needs to be taught the skills to succeed.
Also, there is no right or wrong in art. What matters most is the artist's personal opinion. Sure there will be pieces that you don't particularly like once you are finished. However, those are opportunities to try again, or take a different direction. Empowering children to feel proud of their work, to have the skills and techniques to really excel, and doing lessons bit by bit revolutionized art for my students. Whether they are five or ninety-five, there is still that great passion to create and the joy of learning how.