Want to draw amazing masterpieces
That Are Realistic & Frame Worthy?
You just need the skills and techniques to make it happen.

Are you frustrated that you can't draw realistically? And do you want your children to learn how to draw but have no idea how to teach them?
Here are the step-by-step lessons that will take you from drawing stick figures to realistic masterpieces in an open and go, easy to use format.

Celebrated artists use techniques and skills that they have learned and practiced to create beautiful works of art. If you learn these same techniques, you can create the same level of beauty.

This Drawing course contains over 60 lessons created and taught by a professional, degreed artist so that you can draw like you have always wanted with your family. Designed for students 5-95, this is one the entire family can enjoy together.

The best part? You just need to click play and start learning alongside your children. No lesson plans, teaching, or creating projects required. Just open your computer, click play, and become an accomplished artist step-by-step. You don't need to leave your home or hire a private teacher.

Want to learn how to see the world as an artist? You will learn that! Want to break any picture down and draw it perfectly? There are a series of lesson for that. Want to be able to create your own drawings to share with family and friends? You can do it!

Every lesson is short, easy to use, and can fit easily into your busy day. You can start creating without any previous instruction or "talent." Jump in and make beautiful art. Stop doing project after project and still not being able to create your own art. Learn incrementally, like you would phonics or piano. Become the artist you were born to be!
"Every one of my students looks forward to doing this program and enjoys the new lessons… and I do as well. Sometimes the most critical ingredient to the long-term success of a homeschool program is really whether or not mom likes it! I'm a fan. And I think we've finally found a program that fuels the joy of creating instead of trying to compartmentalize it."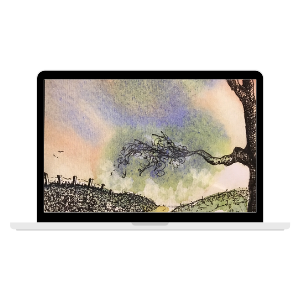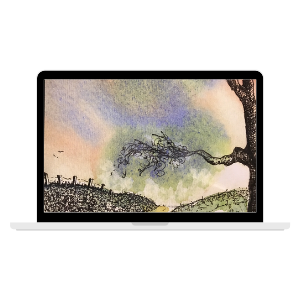 In this course you will learn pen and ink techniques to create enchanting designs with just a marker and paper. Inspired by the well loved Winnie the Pooh art, this is an enchanting technique that is easy to pick up and enjoy anywhere.

This collection of lessons will develop your drawing skills, give you the joy of realistic doodling, and introduce you to watercolor techniques. I break it down into bite size delectable pieces. You won't believe what your family creates!

Eager to paint but can't create anything you love? In this course you will go from never painting, to having the core skills to create a watercolor painting of your dreams. Over 49 lessons that break down this often frustrating medium into enjoyable, easy to follow, step-by-step lessons that anyone can do!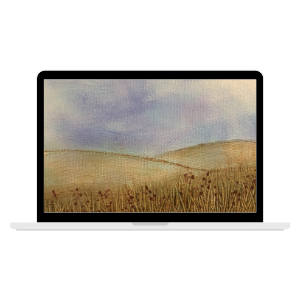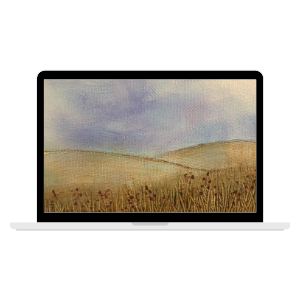 Roll up your sleeves and paint like a pro.

Acrylic is a lovely and forgiving medium. There are no mistakes in art, just new possibilities, and acrylic painting proves it.

Learn how to use acrylic paint to create gorgeous paintings in simple steps that will get your creative juices flowing.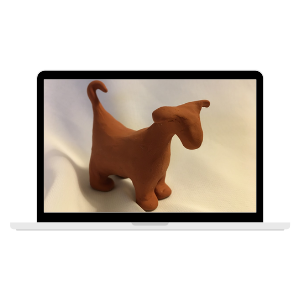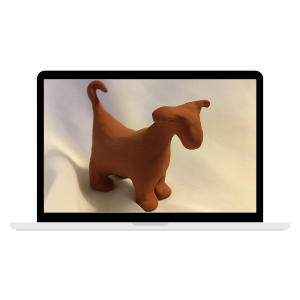 Ok, had to be overly generous!

What kid doesn't love playing with clay?

This is my favorite medium and one I can't wait to share with you.

Learn how to create sculptures with armature and build a real slab pot just like a professional artist!
"It covers all the basics. Up until now we have used a variety of curricula, books, and online lessons for art. They have been fun and we have learned lots, but I always felt that there were basic skills and concepts the boys were missing. Beyond the Stick Figure is great because it starts with the basics and builds upon them so children have well rounded drawing skills."
Here's what you're going to get...
– Over 180 easy to use, engaging art lessons
– Lifetime access to everything
– Personalized email support 
– Four full art courses for the whole family
For less than the price of one course!
When does the course start and finish?
This course begins when you sign up. 
How long do I have access to the course?
You will have access to the course for life.
What if I am unhappy with the course?
We would never want you to be unhappy! If you are unsatisfied with your purchase, contact us in the first 30 days and we will give you a full refund.
Can I use this for my co-op or school?
Membership is only for families. It provides unlimited access for the entire family in one household. For co-ops and schools, you will need to purchase a co-op and school membership which provides unlimited,  access to all of your members/students for one calendar year. To get started with you co-op or school membership, please contact us.
What age group is this course geared toward?
This course is suitable for students 5-95! It is designed for the whole family to do together.
I have more questions, how can I get answers?
Feel free to contact us at any time, here.